It's my first day back at home after arriving in the early hours of this morning from The Hermes Experiment's Tunnell Trust Scottish tour. The harp and bass car had an eventful end to a very eventful tour, with a dramatic blizzard on the M6, a cracked windscreen, and seeing a collision at close quarters. I feel like I've been away for three weeks not one!
Early on in the tour, our soprano Héloïse sadly came down with a terrible flu and chest infection and had to return to London after one and a half concerts! And so a trio remained. I cannot imagine anyone I would rather create and execute an impromptu trio tour with than Oliver Pashley (clarinet) and Marianne Schofield (double bass). We dredged up solos from our memories and very helpful partners at home scanned in parts for some of our other instrumental arrangements for us to rehearse and include in the programme. Our new programme may not have been packed with new commissions as it would have been with our full complement of members, but we did our utmost to give the best possible concerts that we could, full of variety and entertainment.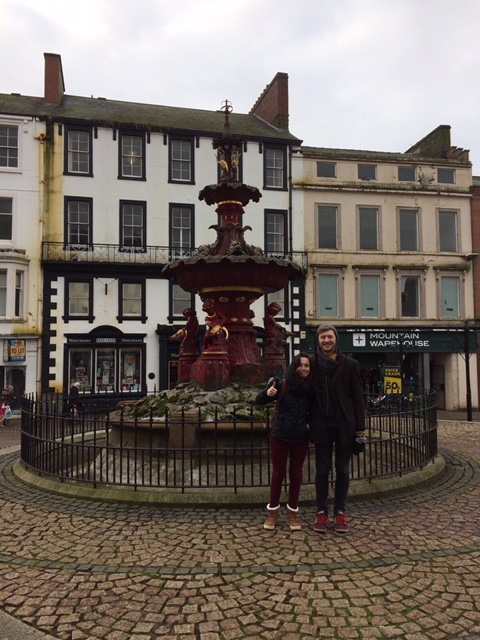 We have been incredibly fortunate since we formed the ensemble in 2013, as this is the first time Héloïse has had to withdraw from one of our concerts! However, it happens, and the show must go on. The understanding and support of the Scottish music clubs and audiences that we visited was so heartening, and we are very grateful to everyone who hosted, fed and watered us, and to those who came out to the concerts and lent their attentive and appreciative ears. We met many fantastic people (and animals!), saw incredible scenery, and have all grown personally and professionally as a result of our experience!
Enormous thanks to the Tunnell Trust for awarding us this fantastic opportunity, and here's hoping we can return to bonnie Scotland at some point in the future!
Anne Denholm, Harp