Yesterday we enjoyed a spectacular drive from Crieff to Fort William, through Loch Lomond National Park & Glenn Coe. For many of us, it was the first time seeing so much snow, so we simply couldn't resist pulling over to create a recorder playing snowman!!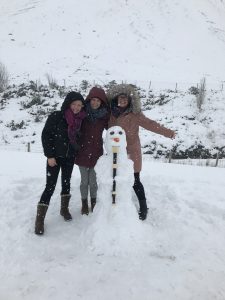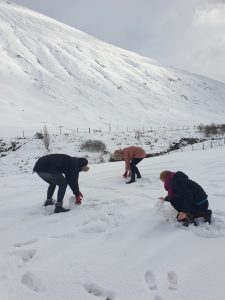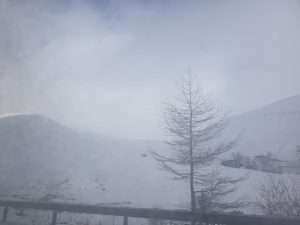 Lochaber Music for All hosted us in Fort William last night, and we were thrilled to see so many in the audience. Like last night, there were a number of recorder enthusiasts we chatted with about temperament & instrumentation; as well as many people experiencing our instrument for the first time.
Our favourite question from an audience member: 'is the bass recorder design inspired by a drain pipe, or a drain pipe by the bass recorder?'
Today we head to the Isle of Eigg, where as well as performing a concert this evening, we will also be visiting the local school.
First, a strong coffee!