We weren't off to the best of starts yesterday, as just one hour into our journey the car broke down… An hour and a half after pulling into a conveniently placed lay-by, Rob from the RAC arrived – he loaded the car onto the truck, we hopped in the front with him and he brought us back to Aberdeen where there was a branch of our hire car company. Thank you for rescuing us, Rob!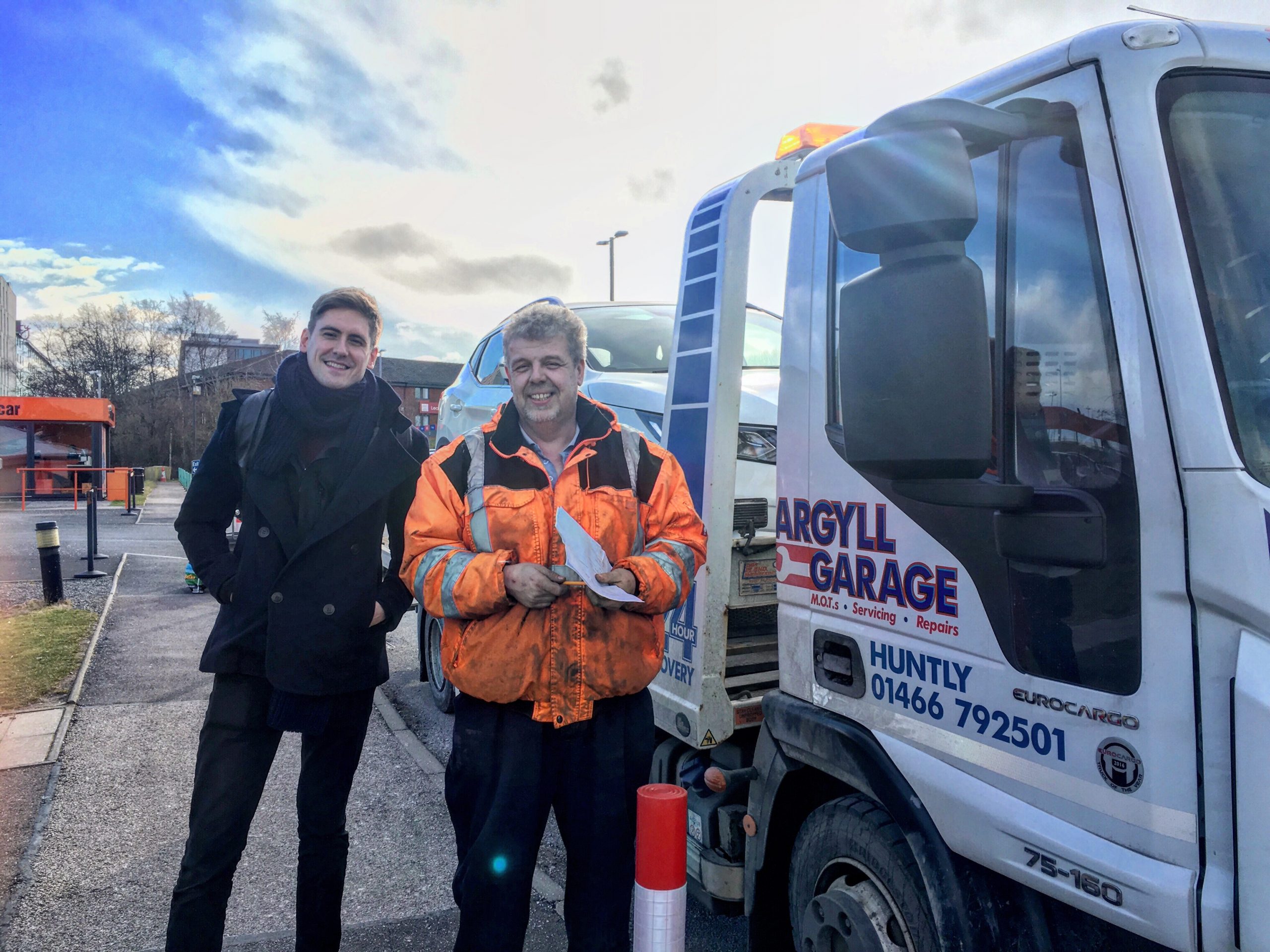 Finally on the road for good, in a different car, we arrived in Inverness just in time for half an hour to get used to the hall and the piano and for a bowl of soup (thanks to our lovely host, James). We caught our first glimpse of Inverness Town House looking in through the window from the outside – seeing the chandeliers shimmering we could tell it was going to be grand!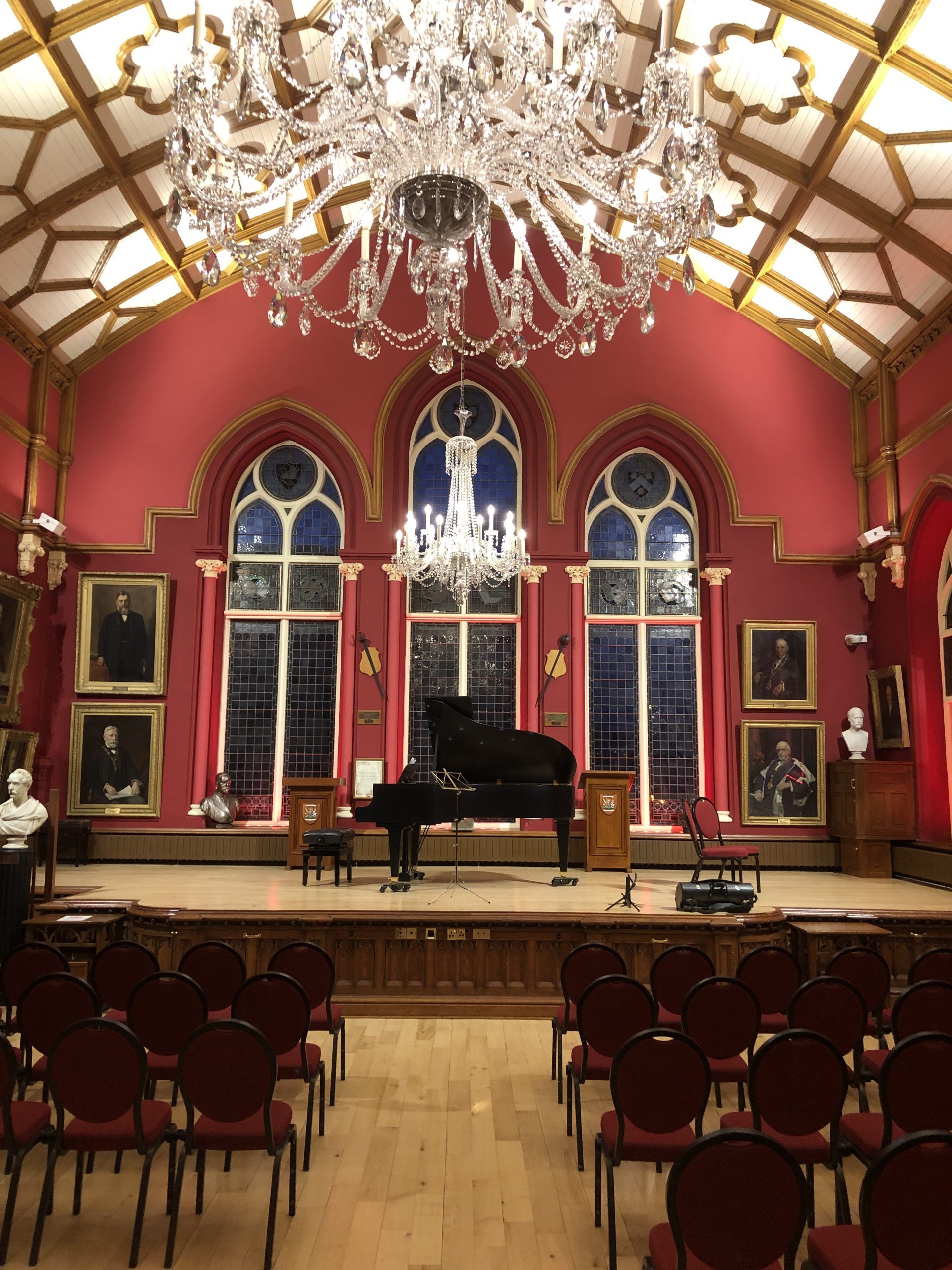 We performed a different programme last night, having offered all of the music clubs two contrasting options. Music Inverness chose the concert including works by Debussy, Schumann, Bernstein, Yoshimatsu, Piazzolla and Gershwin. We particularly enjoyed the humour of the programme notes written by Ian Sharpe, '[in the arrangement of West Side Story we will hear the] Mambo – with or without the words?' – of course we can't tell you whether we did shout Mambo or not, as we have two more performances of that programme coming up!
After black pudding and haggis for breakfast this morning, we are ready to travel south to our next stop: Penicuik!