We arrived in Helensburgh on the sunniest day!

The venue, The Tower Digital Arts Centre, is an unusual one: a typical Scottish church that has been transformed into a cinema, and for tonight, a concert hall.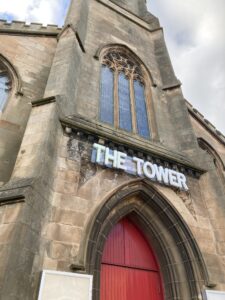 The usher looked a little odd too… 😂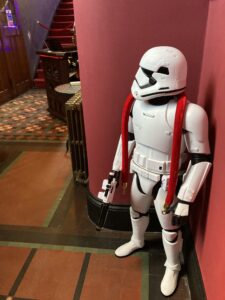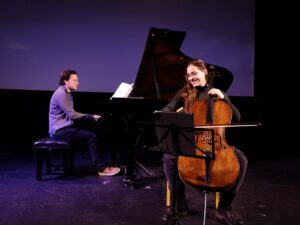 A little bonus from the night before in Biggar: Mihai at our lovely hosts' warm kitchen, enjoying a glass of scotch. We were so grateful to the lovely Frances and Ted for being so wonderful, feeding us great food and stories. One of the best things about travelling is certainly the people we meet along the way!