We started the day yesterday with a short walk to see Penicuik House – it was great to get some fresh Scottish air and stretch our legs. Our descent down into New Lanark brought more beautiful Scottish scenery, as we entered the UNESCO World Heritage Site. New Lanark is a restored 18th-century cotton mill village on the banks of the River Clyde. The mill was famously transformed under the management of the philanthropist and utopian idealist, Robert Owen. In fact in his time, 'The Institute', which is the venue in which we were playing, was used by him and the villagers for music and dancing – or, as he regarded it, the cultural education of his mill workers.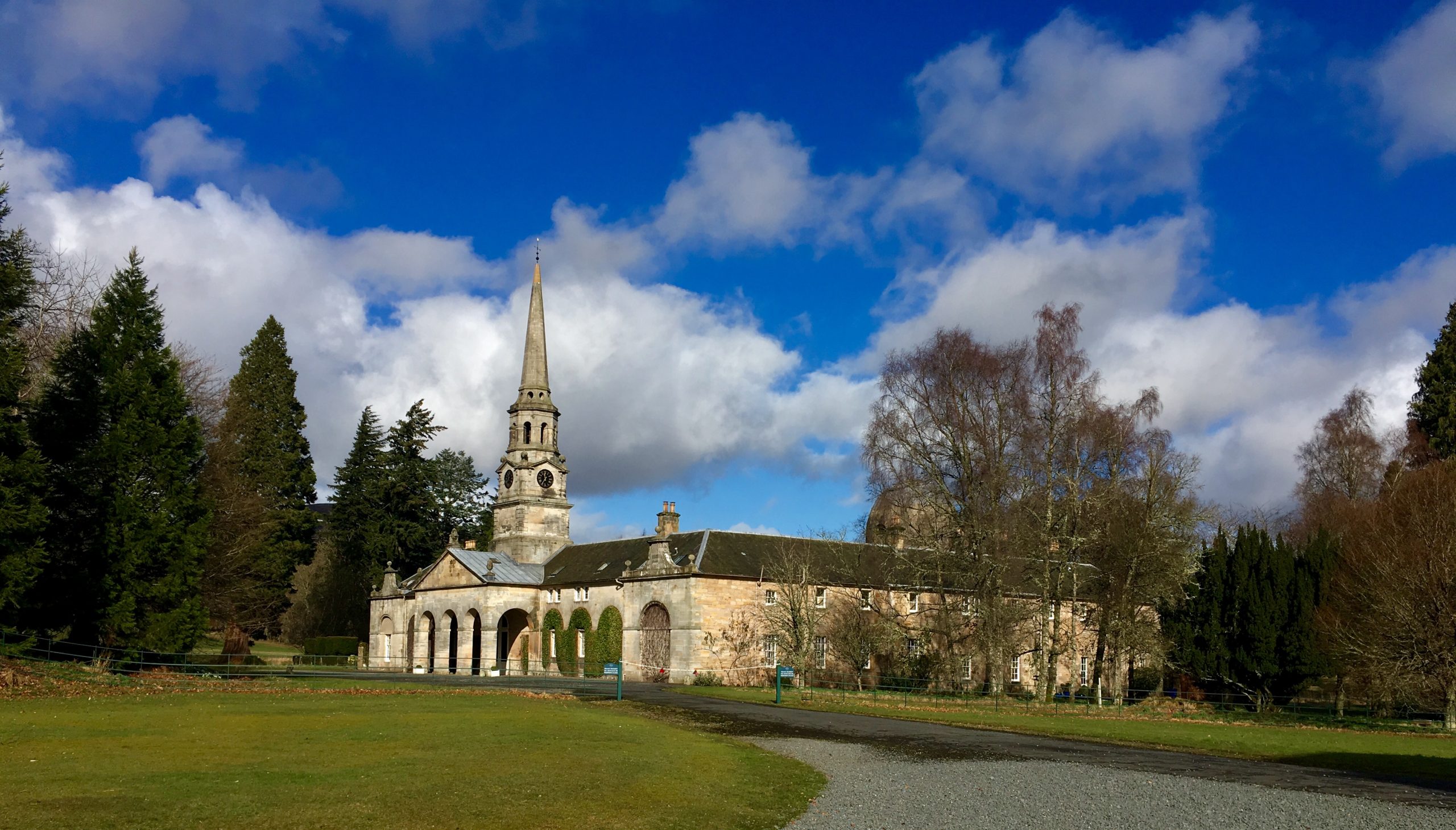 We arrived in time for a rehearsal and tour of the museum and then, as has been the theme of this whole tour, we were warmly looked after and treated to a meal in the hotel next door. When we returned to The Institute, the Music in Lanark Committee had set up some fantastic atmospheric lighting for us, which they then perfected with us in position.
It was a fantastic turnout despite the cold weather and heavy snow which had been falling all afternoon and a pleasure to perform on Ruth the piano (named after the Head of Keyboard Studies at Yehudi Menuhin School). It was also heart-warming to hear of the generous support of Border Biscuits who helped fund the purchase of the piano.
We are currently on our way to Melrose and have just stopped in a Forestry Commission cafe for some lunch surrounded by mountain bikers! Looking forward to our last concert of the tour and to coming full circle as we play the programme which we last played on our first night of the tour, 'Across the Pyrenees.'