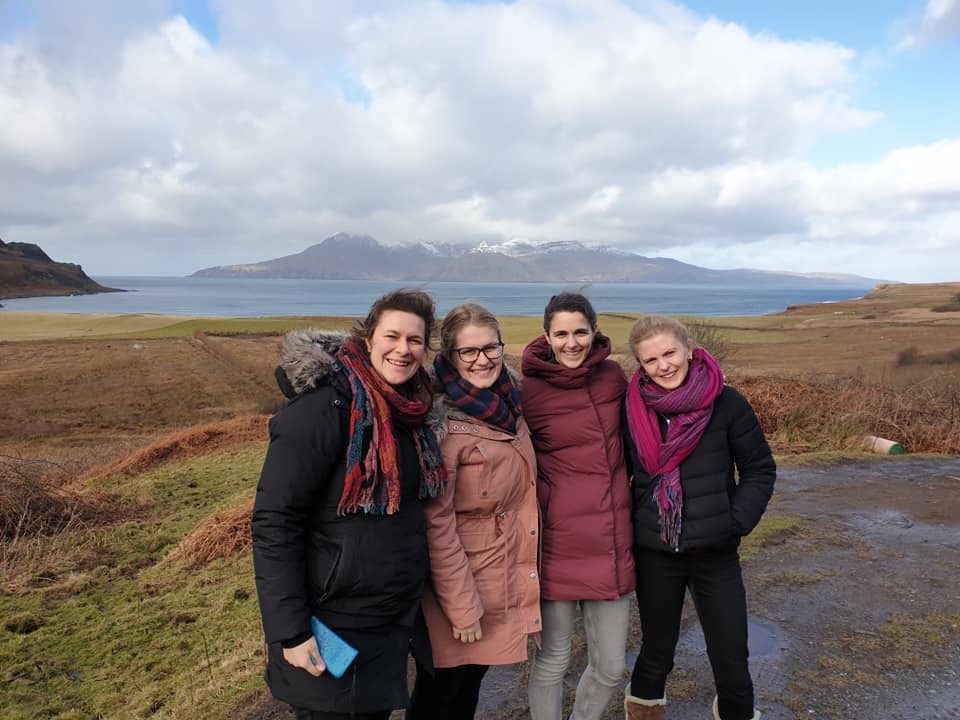 We had such a surreal adventure on the Isle of Eigg yesterday! It was wonderful to see a great community spirit among the people we met. All so friendly and a real inspiration.
After a windey drive through the stunning mountains from Fortwilliam to Mallaig to catch the ferry to the Isle (reversing on board!), we went straight to Eigg primary school where the five children treated us to a tour of the school and a mini whistle recital. We had great fun performing for them and getting to know them, learning some stories about the Isle.
Lunch was had at the pier tea room where we met Luna the dog and experienced the best 'Dirty Chips', complete with haggis.
With our luggage transported up the hill by quad bike, we stayed in the cutest little hut, St Frannys Bothy, with a wood burning stove, snuggly pod beds and an incredible sea view. After our rehearsal in the community hall (fairylights in abundance!) we had a lovely home cooked meal back in our bothy, before getting concert ready and then venturing through the dark with our torches on a muddy track back to our performance space in the hall. Lots of laughs were had along the way!