After some lovely early morning walks in Dumfries where some of us may or may not have trespassed onto a golf course 🫣 ⛳️, we set off and took the scenic route to Edinburgh.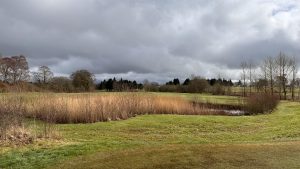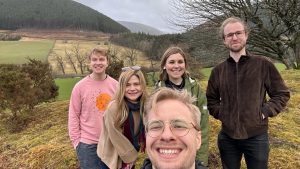 We had such fun performing our "Travels with Burney" programme for the Georgian concert society and it was such a blast! Especially our final set of Scottish folk tunes went down really well. After a fabulously fun performance we were treated to an evening walk across town and whisked off to our very own after show dinner party – we're truly being spoilt on this trip!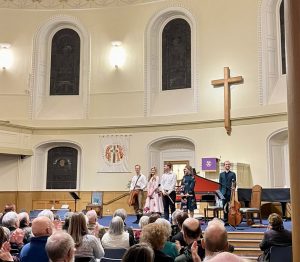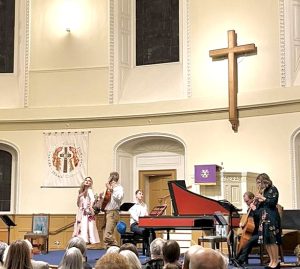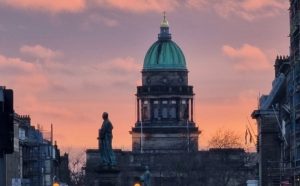 The next day we set off for Aberfoyle – the scenery started to change and we got a glimpse of some of the lochs and dark forests 🌳 🌲
Our next concert was at St Mary's church followed by tea and cake with the audience who were all such lovely people and hugely enjoyed our Kitty Clive show. 🌟
Christopher from Music in Aberfoyle then took us out on a lovely woodland walk with his super cute dogs Mustard and Mogul.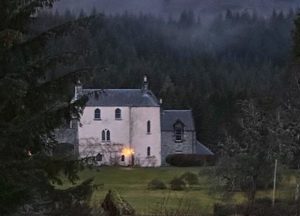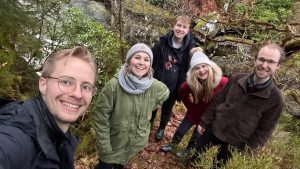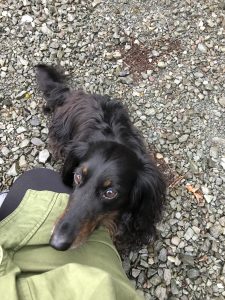 We then had the most wonderful dinner cooked by his wife Elizabeth, who catered for our eclectic mix of diets and cooked up an absolute feast! Thanks so much ❤️