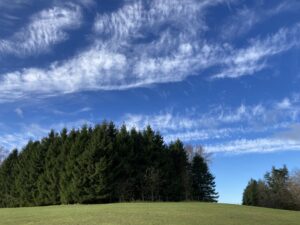 New Lanark was beautiful! We enjoyed playing in a lovely, intimate space. Unfortunately, due to some technical difficulties we could not take a good photo of the performance, but here is Mihai getting set up for our rehearsal: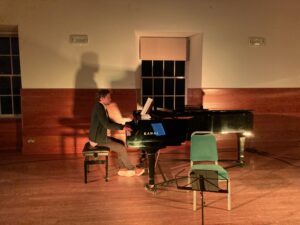 We had a few hours to kill next morning, and as we were staying in the cute Scottish Equi Hotel… we decided to treat ourselves to a horse riding lesson!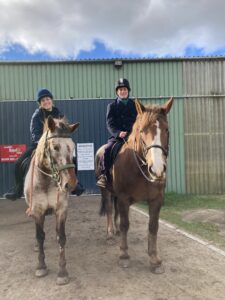 We are here with the gorgeous Montana and Scarlett. It was an unforgettable experience to connect with these stunning animals.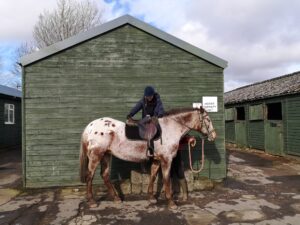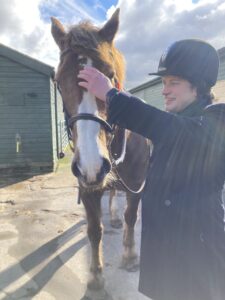 We are super excited for our next concert tonight in Biggar, and for more adventures to come. 🤩