Our long-awaited Scottish tour is upon us, and as we pile into the Renard-mobile for the lengthy drive from London to Bute, we fondly recall our visit to Coll just over one year ago. After 10 days on the island, we left with fond memories, a renewed joy in performing together and an increased sense of group identity, and we are thrilled to be returning to Scotland to share more wonderful music with the Scottish communities we will visit over the coming days.
Day 1: After a very wet and windy drive and our traditional lunch at Tebay service station, we enjoyed a
leisurely dinner close to Wemyss Bay before the ferry journey to Bute. On arrival, we checked in to our cosy accommodation and made friends with the resident dog before a short evening stroll along the coast to stretch our tired legs. Arriving at Rothesay in the dark meant we saw little of the island's beauty until the following morning – needless to say, it was absolutely worth the wait!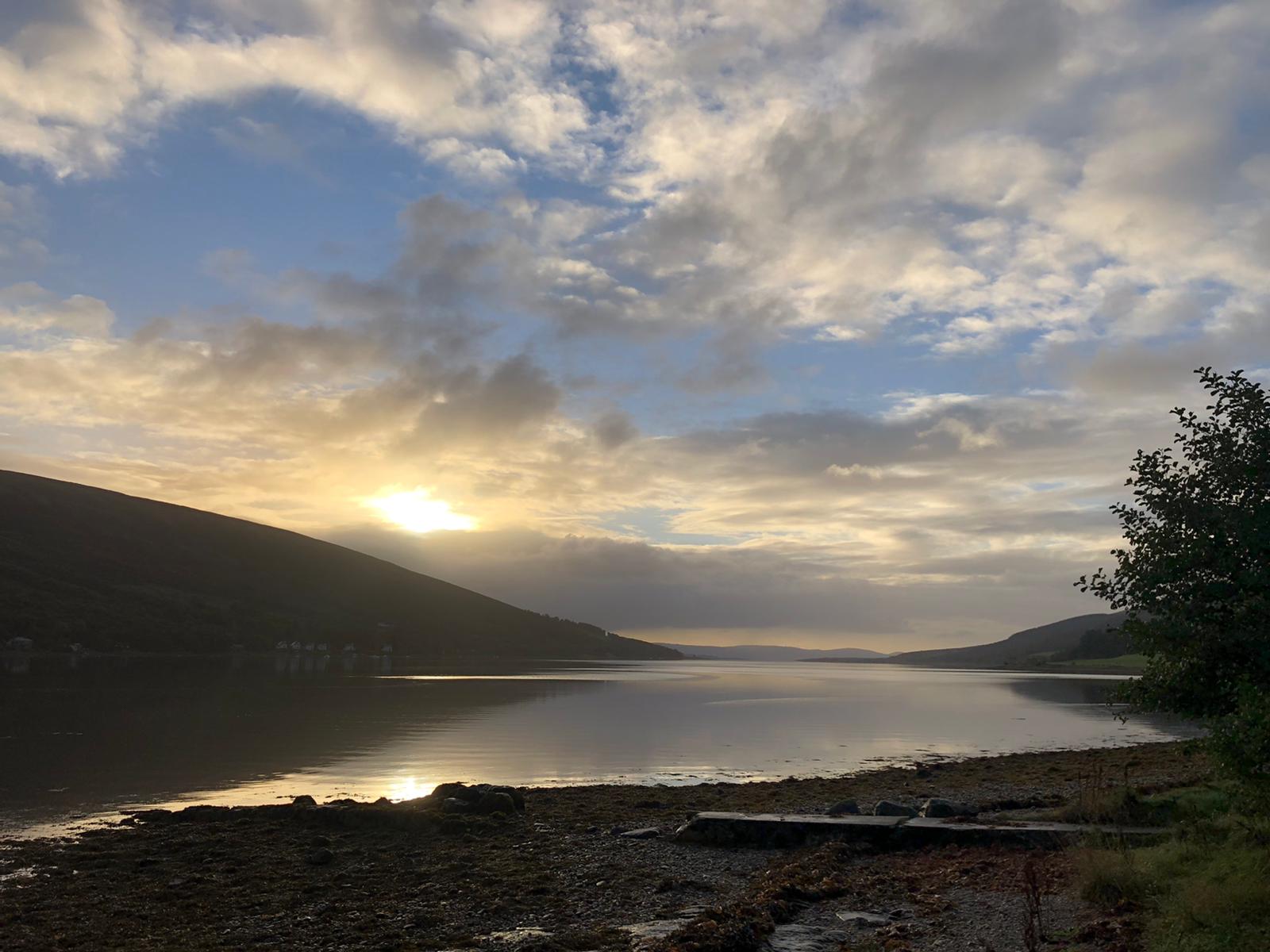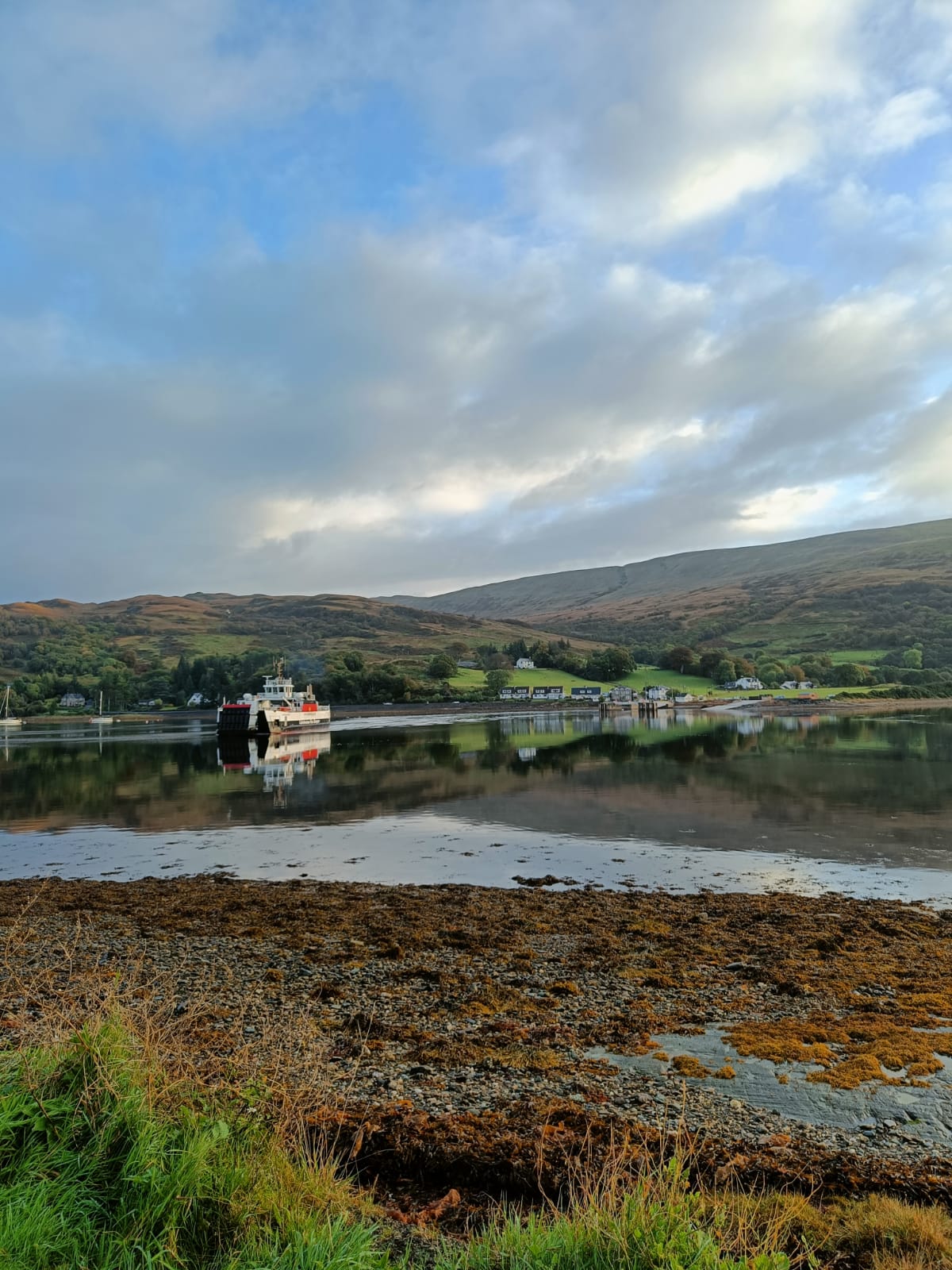 Day 2: Friday morning greeted us with stunning views across the water direct from the breakfast room of our B&B, and after embracing full Scottish breakfasts we were keen to get out and explore. A morning walk into Rothesay filled our lungs with fresh air, and the alternating downpours and bright sunshine gifted us a beautiful double rainbow which appeared to travel towards us across the water. Breaks from bustling city life in London are treasured, and it doesn't get much better than this! After our walk and a delicious home-cooked lunch provided by trustees from Bute Arts Society (thank you John and Les!), it was time for some music-making. Trinity Church provided the perfect setting for our first performance, and the pre-concert picnic went down a treat. Bute Arts Society did a fantastic job drawing in audience members, and a good turnout created a real sense of occasion. Playing for such an enthusiastic, appreciative audience ended our first day on a high, and we crashed into bed ready to do it all again tomorrow!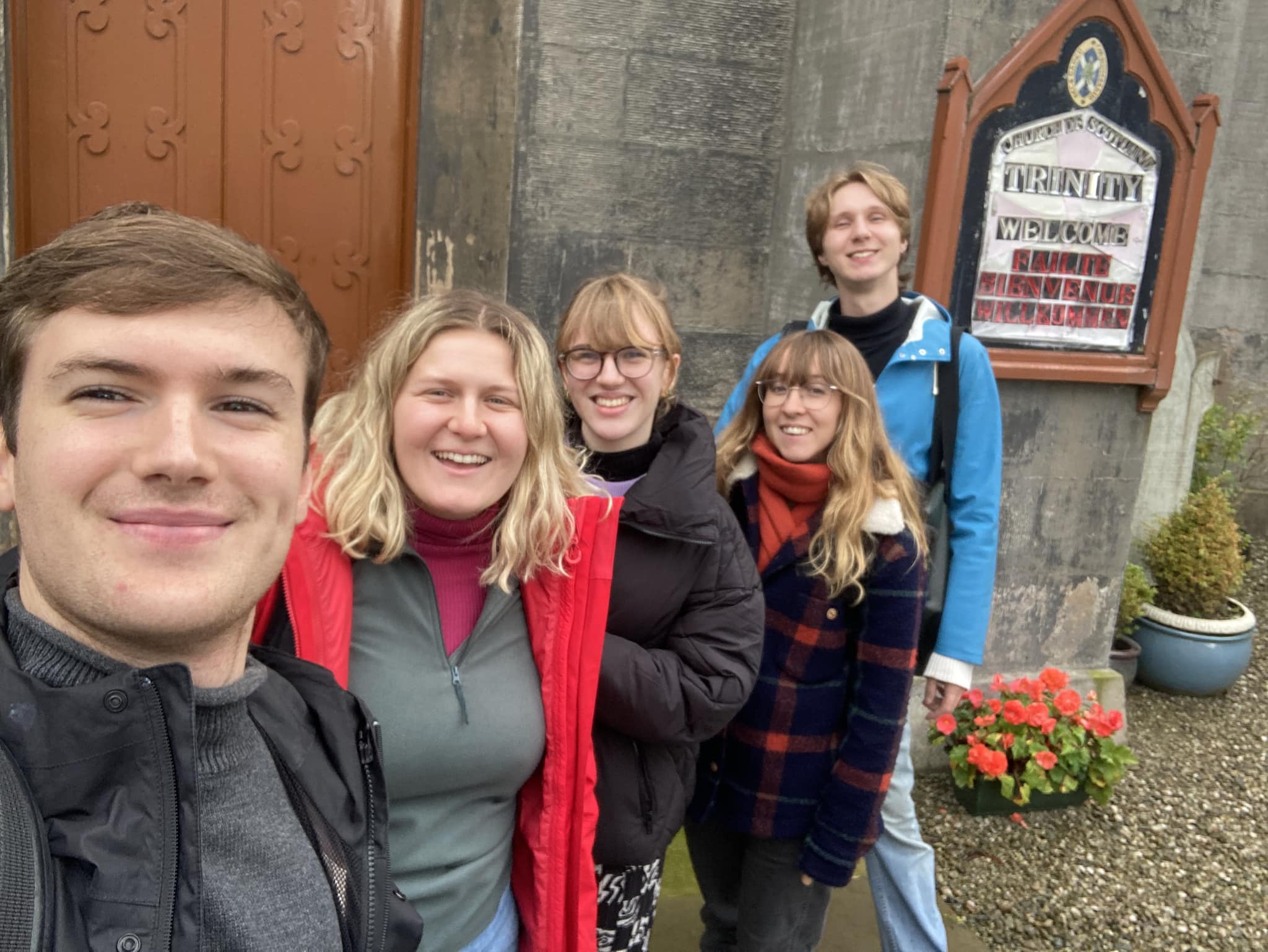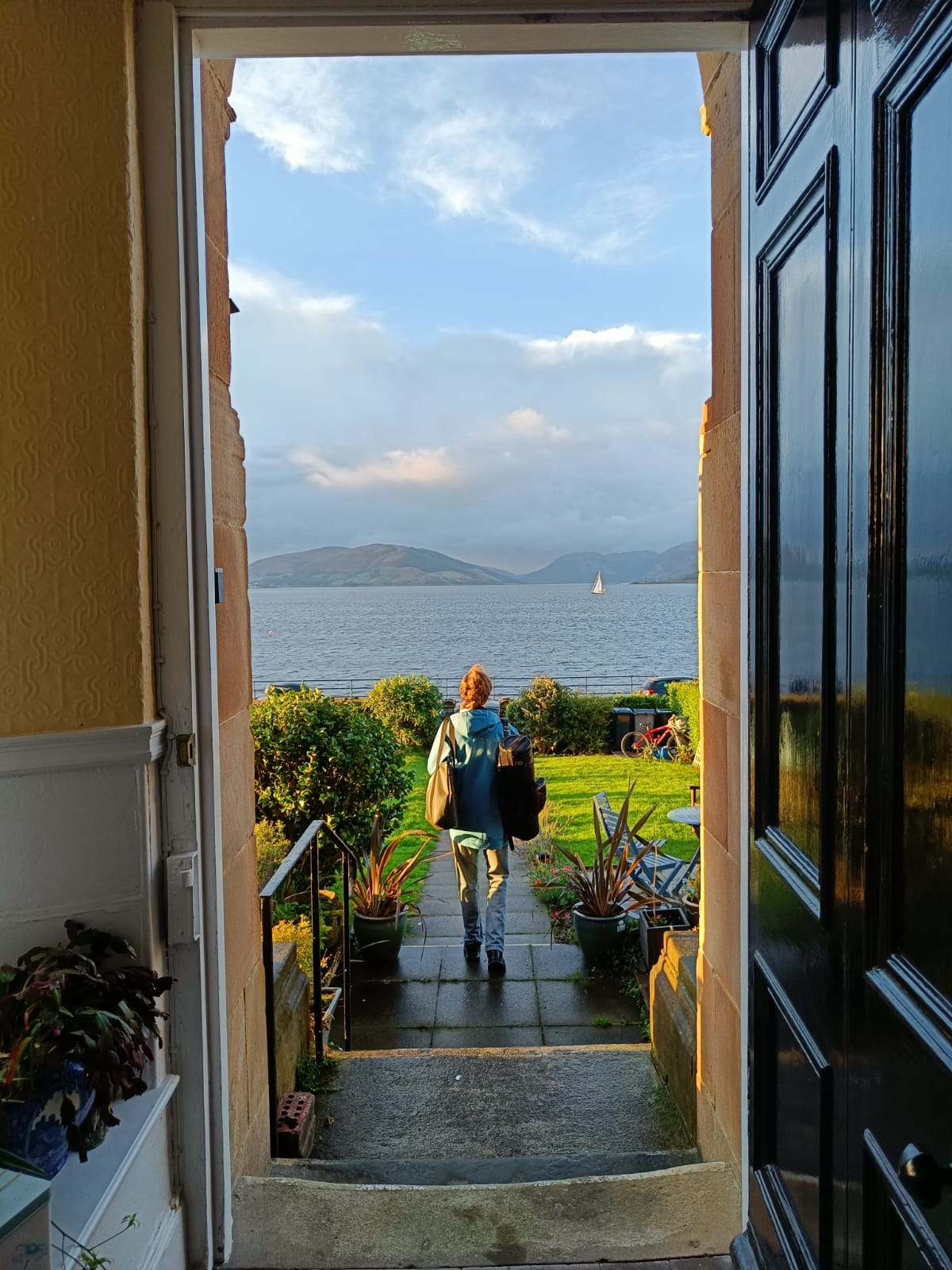 Day 3: An early start and we were back in the Renard-mobile (affectionately coined the "Purple Panther") for the drive to Rhubodach and ferry back to the mainland. The drive took us along the edge of the island, with stunning scenery all around. Sad to leave Bute but excited for the journey ahead, we make the 5-minute ferry crossing to Colintraive, before weaving through equally magnificent scenery all the way to Oban. Our hosts, Seymour and Molly made us feel very welcome in their beautiful home, and soon we were off to our next rehearsal. St John's Cathedral is a fascinating space, famously half-built and later completed with the help of several remarkable steel buttresses, and it was a real pleasure to play there. We would like to extend special thanks to Oban Music Society Trustee, David, for taking a recording of our concert. The rest of the day was spent toasting in front of Seamus and Molly's blazing fire, eating delicious food, and sharing many musical anecdotes.
Day 4: After a good rest we were sorry to leave the wonderful calm of Lerags House on Sunday morning, but Dunfermline beckoned and along with it – the final concert of our tour! After waving a hearty goodbye to Seymour and Molly we were on the road again, driving through lochs, hills and valleys to our final destination. A lunch break for toasties in Callander fuelled us for the remainder of the journey, and we arrived in Dunfermline with time to spare. A tasty pre-concert spread was laid on by Dunfermline Arts Guild, and after a short rehearsal our concert in the charming Viewfield Baptist Church was underway. During the interval we had some lovely conversations with audience members, one of whom shared fascinating first-hand memories of studying alongside Thea Musgrave, one of our featured composers! With a flourish and all too soon, our final performance of Piazzolla's Libertango came to an end, and with it, our first Scottish tour.
We are extremely grateful to the Music Societies of Bute, Oban and Dunfermline for their exceptional hospitality and warmth, and to the Tunnell Trust for granting us the opportunity to tour and perform. Scotland is becoming somewhat of a second home for Ensemble Renard, and we can't wait to return in February to share more music and make more memories in this beautiful part of the world.